Mochizuki Press Industrial was founded in 1893 as a metalworking company before going on to specialize in press working from 1952. We are engaged in metal mold design and production, molding, and the development of press peripheral equipment.

We aim for technology that is always one step ahead of the field, and all our employees carry out day-to-day improvements under a basic policy of "better, faster, cheaper" with our customer needs in mind.

Going forward, we will strive to develop into a company that serves our customers and society, focusing on the technical development of presses and establishing even higher levels of quality.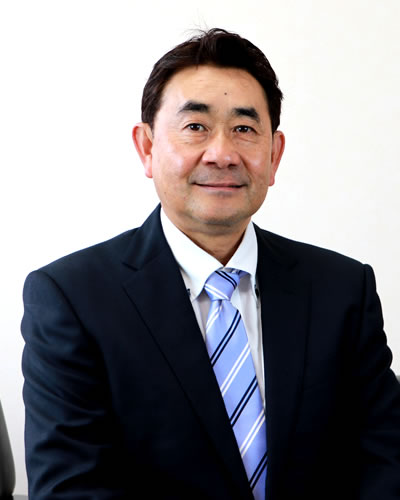 Mission
- Our Responsibility -
We will pursue the happiness of all our employees and contribute to society through manufacturing.
Vision
- Our Goal -
As professionals in metal processing, we will deliver the highest standard of technology and service.
Core Values
- Our Promises -
We will build trust by practicing the "five mindsets" of honesty, introspection, humility, service, and gratitude.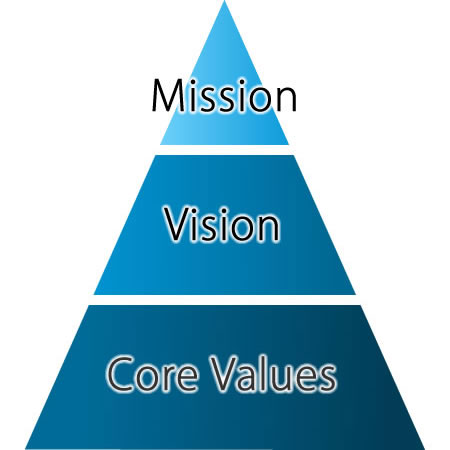 Company Name
MOCHIZUKI PRESS INDUSTRIAL CO.,LTD.
Founded in
1893
Established in
June 1,1961
Capital
10 millon JPY
President
Takanori Mochizuki
Employees
60 employees
Address
1359,Hirooka,Fukuroi-City,Shizuoka Pref,437-0021,Japan
Telephone
+81-538-42-3225
Fax
+81-538-43-2361
Land
16,250 m²
Buildings
4,190 m²
Description of Business
Carrying out metal mold design and production, metal press working, and manufacture of electrical parts and instrument parts.
Banks
Shizuoka Bank, Mabuchi Branch and Fukuroi Branch
Hamamatsu-Iwata Shinkin Bank, Fukuroi Branch
Mizuho Bank Hamamatsu Branch
Bank of Tokyo-Mitsubishi UFJ, Hamamatsu Branch
Main Customers
Yazaki Parts Co.,Ltd.
Yazaki Meter Co.,Ltd.
Yazaki Energy System Corporation
Cable Technica Co.Ltd
Nanbu Plastics Co.,LTD

| | |
| --- | --- |
| 1893 | Founded by Torakichi Mochizuki (great-grandfather of the current president) at 5-8 Hiyoshi-cho, Shizuoka.Started to manufacture architectural and household hardware goods. |
| May,1952 | Switched to the manufacture of electrical parts for automobiles. |
| June,1961 | Established Mochizuki Press Industrial Co., Ltd. (¥1 million capital). |
| January,1962 | Moved to the new factory building at 142 Nishiwaki, Shizuoka. |
| February,1964 | Built new Makinohara Plant in Haibara-cho, Haibara District. Added the manufacture of instrument parts for automobiles. |
| July,1969 | Moved Makinohara Factory to the Precision Machinery Industrial Park in Hirooka, Fukuroi-shi. |
| January,1980 | Integrated factories due to business expansion, moved to the current location. |
| March,1984 | Yoshihiro Mochizuki appointed president. |
| September,1984 | Capital increased to ¥10 million. |
| May,1986 | Electric discharge machining room added. |
| May,1991 | Air-conditioning added. |
| January,1993 | Developed own horizontal press with fully automated feeder for standard-size materials. |
| June,1993 | Introduced two-process robot system. |
| May,1996 | Introduced fully automated washer/dryer. (Hydrocarbon system) |
| July,1998 | Acquired ISO9002 certification. |
| June,1999 | Introduced barcodes to inventory and shipping management. 。 |
| 2003 | Acquired ISO9001 certification. |
| November,2006 | Acquired ISO14001 certification. |
| June,2007 | Acquired ISO9001 certification. (Expanded scope of certification) |
| January,2008 | Introduced high-precision flat grinders. |
| December,2009 | Introduced 80t high-speed press with automatic scrap ejector. |
| January,2013 | Established Mochizuki Press Vietnam Co., Ltd. (US$907,000 capital, 100% owned subsidiary, located in Haiphong) |
| 2014 | Installed solar power generation facility (250kW generation capacity) |
| April,2015 | Installed 100t high-speed press with automatic scrap ejector. |
| August,2015 | Takanori Mochizuki appointed president. |
| May,2016 | Capital of Mochizuki Press Vietnam increased to 2,907,000US$. |
| May,2019 | Installed 200t transfer press. |
| May,2019 | Introduced robotic inspection system. |
| May,2019 | ¥4.8 billion annual turnover (58th fiscal year) |